Black film faced plywood, also named concrete plywood, formply or marine plywood. It is resistant to corrosion attack and water, easily combined with other materials and easy to clean and cut. Treating the film faced plywood's edges with waterproof paint makes it highly water-and wear-resistant. Coating the film faced plywood with high-quality films ensures hardness and damage resistance. The surface of the film faced plywood is hygienic and resistant to strong detergents. It can be used in conditions of high temperature drop, influence of moisture, detergent cleaning and provides protection against termites.
Due to its durability and easily handled surface, film faced plywood can be used in open environment in construction and building warehouses, railway wagons, floors and sidewalls of trucks, vehicle industry for making transport equipment containers, loading platforms, truck and trailer floors and wagons. Film faced plywood can also be used to build sliding doors, advertising boards, play ground equipments, floors for sports arenas, smooth concrete casts, scaffolding, hoardings and fencings, packing and in internal & external design and paneling.
Wide range of film colors and types of surface (smooth, wiremesh, paper coated) allows to widen a range of applications of film faced plywood.
 Brand:Monster Wood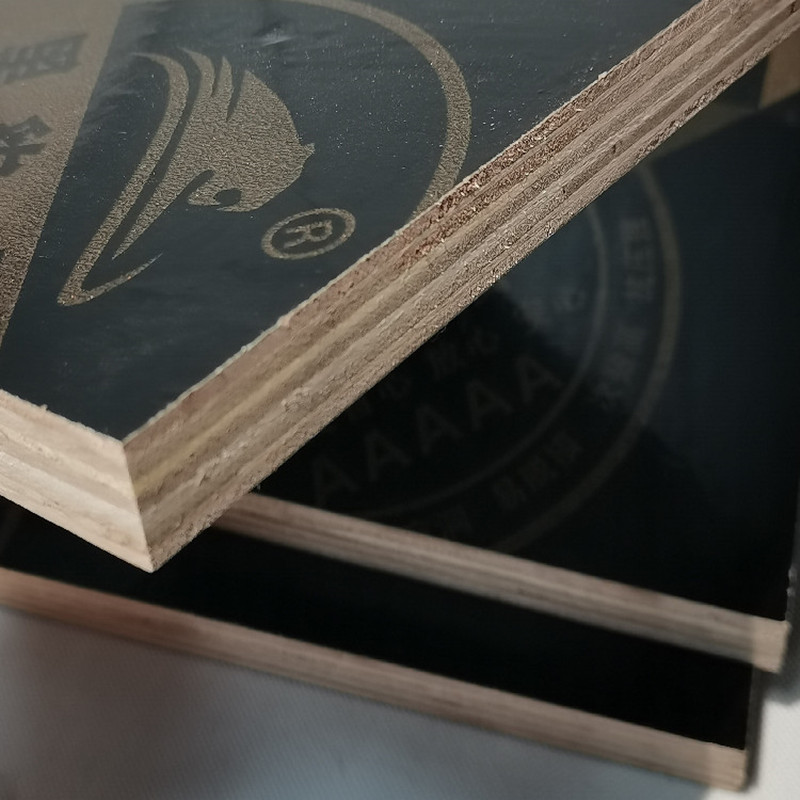 Advantage:
1. The product quality is stable, the initial viscosity is ≧6N, and the tensile strength is good; 2. The use performance is high, the wooden formwork is not deformed or warped, and the turnover times are high.
3. The thickness of the board is uniform, using special glue, A-level veneer, and strictly guarantee the weight and thickness
4. The template does not peel off the glue, the elastic modulus is strong, and it is resistant to water and corrosion.
Sincerely hope that we could build up a long-term coopration relationships.
Our company website is: https://www.gxxblmy.com 
Tel/Whatsapp:+86 19175889898   Email: vicky.gong@gxxblmy.com
---
Post time: Aug-15-2022