The constructability of the red-faced plywood produced by our Monster Wood is very good. Compared with other materials, the plywood is relatively flat, and the seams between the boards are processed into a seamless heart, which can be processed arbitrarily, only with a cutter Any processing board, flexible and convenient cutting construction, can greatly reduce the construction cost.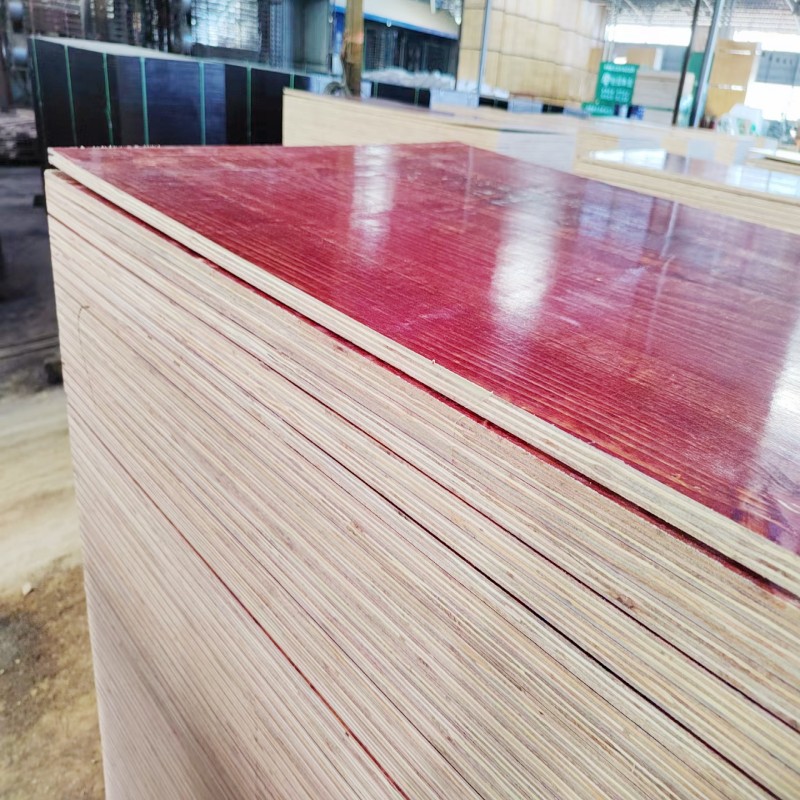 And it has strong waterproofness. It is made of phenolic resin hot-pressed in the production process. It will not be deformed when exposed to water during concrete curing. The plywood can maintain heat insulation and heat insulation. It has high fire resistance and Flame retardant properties.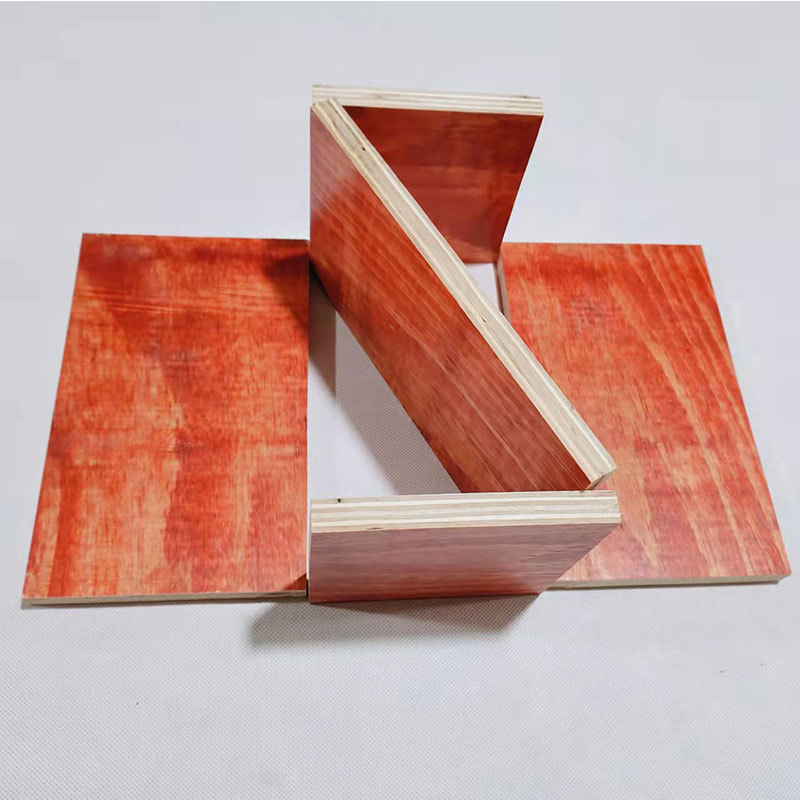 Our plywood can bring you the following benefits:
1. The overall appearance of the plywood is neat, bright, flat and uniform in thickness. The wall effect is excellent after demoulding.
2. The surface is pine wood -0.6mm, not easy to peel off, durable and wear-resistant. (The protective layer as a formwork must be thick and strong to withstand the long-term erosion and wear of cement)
3. Made of first-class veneer raw materials. The sawing is dense, the cavity is small, and the front/back cannot be peeled off.
4. The factory pass rate is as high as 97%, which is more than 5 percentage points higher than the same industry.
5. High frequency of use, guarantee more than 10 transactions, and can sign a contract. The thickness of the plywood is within tolerance and can also be made of sufficient thickness. Settled according to the actual number of plywood, will not be out of stock.
6. The high frequency of use is usually more than 4 times that of the peers. (Assuming that the cost of using one more time is 5 yuan, the cost of each reduction is 4*5=20 yuan, each person earns 20 yuan more directly, and a 2200 car earns 44,000 yuan)
7. Our company has 20 years of production management experience. The plywood has gone through 19 meticulous and comprehensive scientific production processes and 3 quality control systems, so that every detail can be done better, producing building plywood that satisfies customers.
8. The professional after-sales service team always adheres to the principle of customer first. The customer's problem is our problem. Only by making it more convenient for our customers can we be more valuable.
Our company's website : https://gxxblmy.en.alibaba.com
For specific information, please contact our.
Whatsapp : +86 19175889898 / +8619375568009
Facebook :  Vicky Gong / Cici Zheng
Mail:  vicky.gong@gxxblmy.com / xixizheng0502@gmail.com
---
Post time: Oct-20-2022