Entering August, the second half of the construction formwork factory is slowly picking up and will reach a high incidence period, because the rain in the second half of the year is much less than that in the first half of the year. In the hot summer, the sunlight is strong, and the raw materials are obtained. The good sun exposure greatly compensated for the fact that the raw materials could not be dried due to more rain in the first half of the year, resulting in a shortage of raw materials and a reduction in production. Now the raw materials are in sufficient supply, and the raw material fleet is lining up to unload this morning.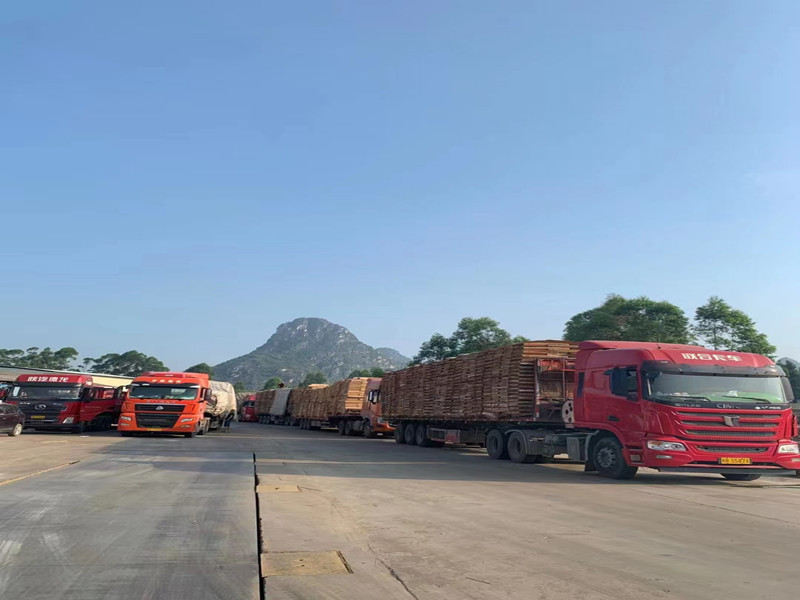 With enough raw materials, increase efforts in production, replenish inventory, and avoid shortages. Now our employees are gluing the raw materials, so that each raw material can be stained with glue;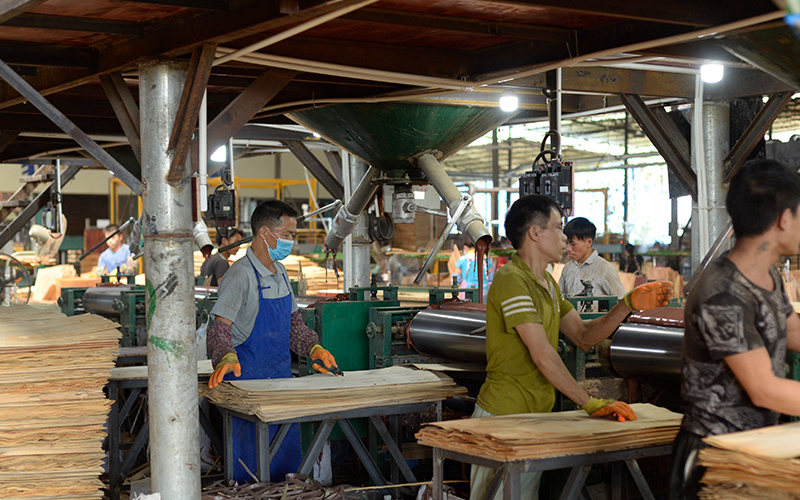 The staff on the layout line are diligently arranging the boards one by one with their hands;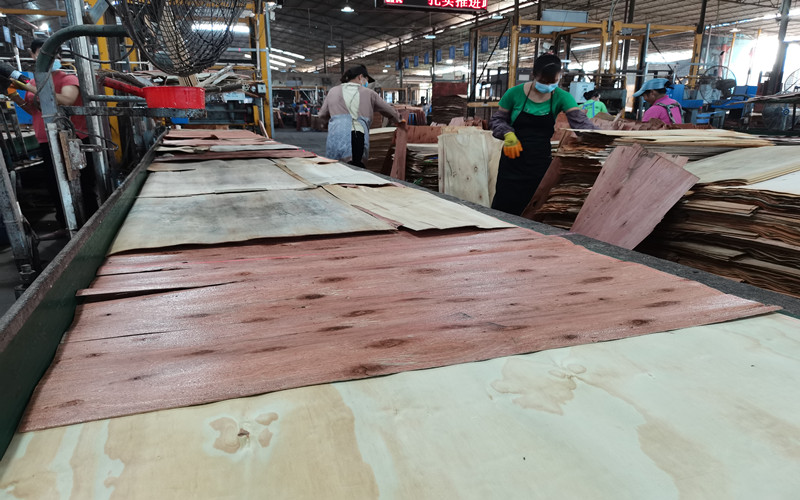 Then, after the cold pressing is completed, the film is applied to the surface for hot pressing. The hot pressing employees are not afraid of high temperature and work hard to operate the hot pressing machine.
After the hot pressing is completed, the trimming and cutting specifications are carried out, and the packaging is transported to the packaging area to complete the first-process assembly line. Under the high temperature conditions in August, the employees in each position are very hard, and they are worthy of our praise.
We Monster Wood is a large-scale building formwork factory, located in Donglong Town, Qintang District, Guigang City, Guangxi, China, which is known as a famous board town. It covers an area of ​​more than 160 acres, with an automated production workshop of 80 acres and a core board drying field of 80 acres. It is a building template manufacturer with production scale. Our factory produces high-quality formwork construction formwork. We value quality. We will never cut corners and use shoddy products. After years of rapid development, it has now become a well-known private-owned enterprise that produces and sells building templates. In line with the spirit of loyalty, dedication, responsibility and cooperation, the company has established the direction and future for the development of the company with the principles of sincerity, win-win and long-term cooperation, and culture as the core and values.
Monster Wood Co., Ltd. follows the tenet of "survive by quality, develop by credit". Sincerely welcome friends from all walks of life at home and abroad as well as new and old customers to visit our company and negotiate business. We seek long-term partners with quality.
---
Post time: Aug-03-2022