18mm*1220mm*2440mm
Material: Pine wood panel, Eucalyptus & Pine Core
Glue: The core board is made of melamine glue, and the surface layer is made of phenolic resin glue
No of Plies:11 layers
How many time sanded and hotpress: 1 times sanding, 1 times hot pressing
Type of film: Imported film (as required)
Edages: A layer of phenolic resin glue(water proof ).which can be transparent or paint the same color as the film
FQA
Q:What are the raw materials we use?
A: Whole core board, no holes in the board core, and the panel has few nodules.
Q: Are you using enough glue? Will it be degummed?
A: We use melamine glue and phenolic glue, the content of single layer glue is 0.45kg, and the pressure of the press is about 220, which makes the board hard enough, not easy to break, degumming, and very durable.
Q: How to prevent stacking and bursting?
A: The veneer discharge is reasonable, and we have about 200 skilled technical workers. The dryness and humidity of the veneer must be uniform, and the employees strictly screen the core board
1.Brwon Film and Black Film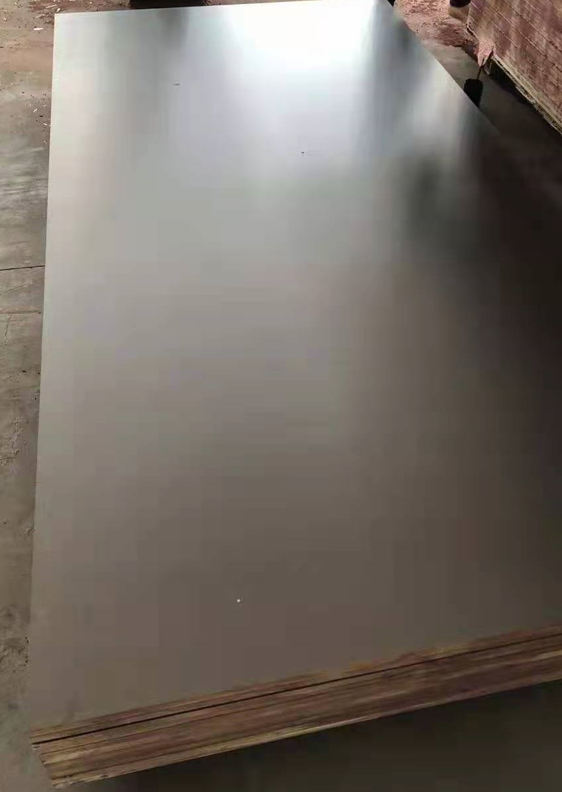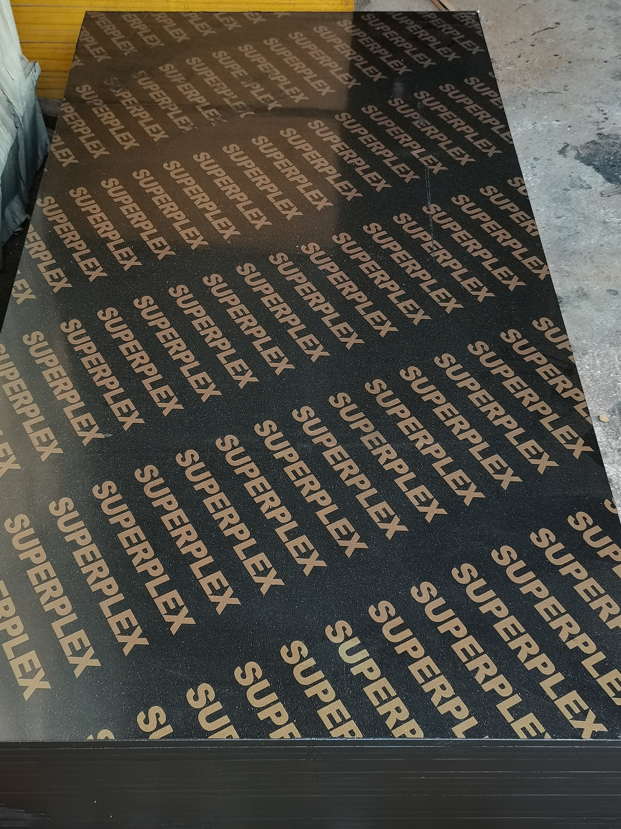 First-class board, no holes in the board core. They can be reused about 12-25times.
2.Green Pp Film Face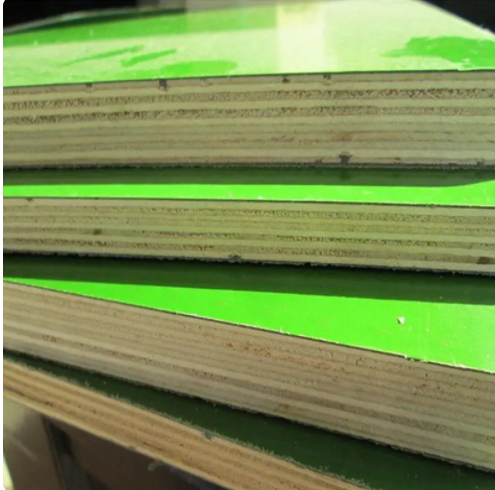 Plastic surface,the plywood can be used about 25-30 times.
This kind of plywood, we only have a small size(1830*915)
3.Phenolic face plywood. They can be reused about 8-16times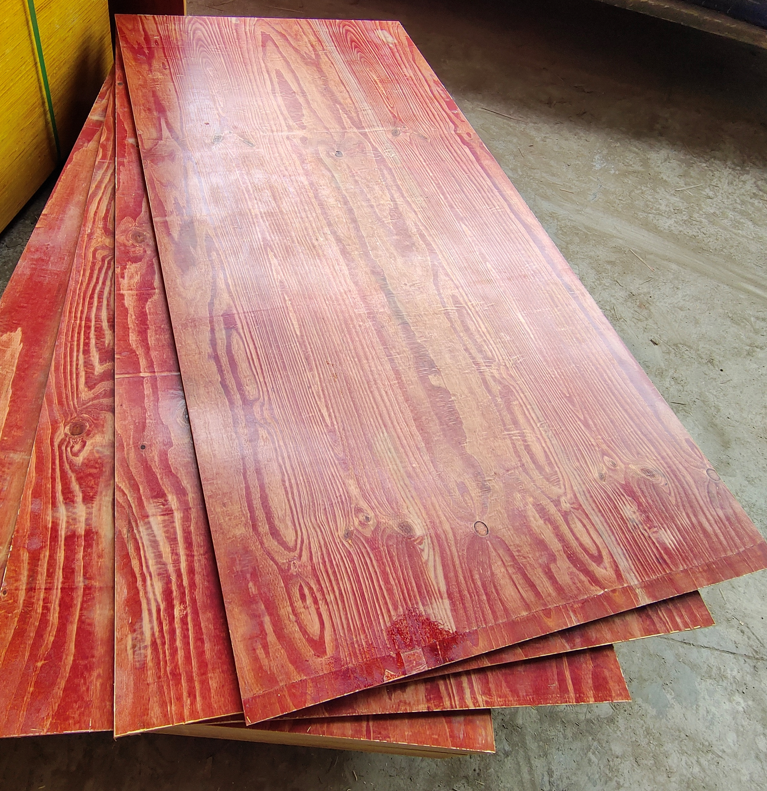 4.Cylindrical formwork plywood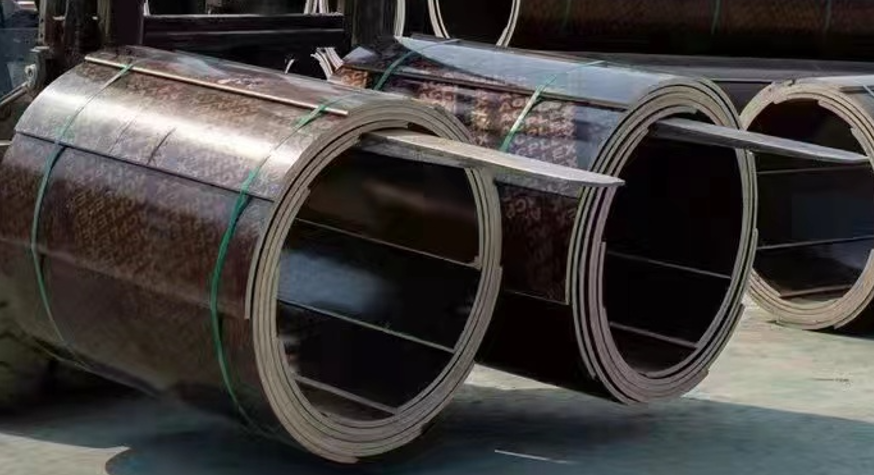 5.2 or 4 times hot pressing ,Black film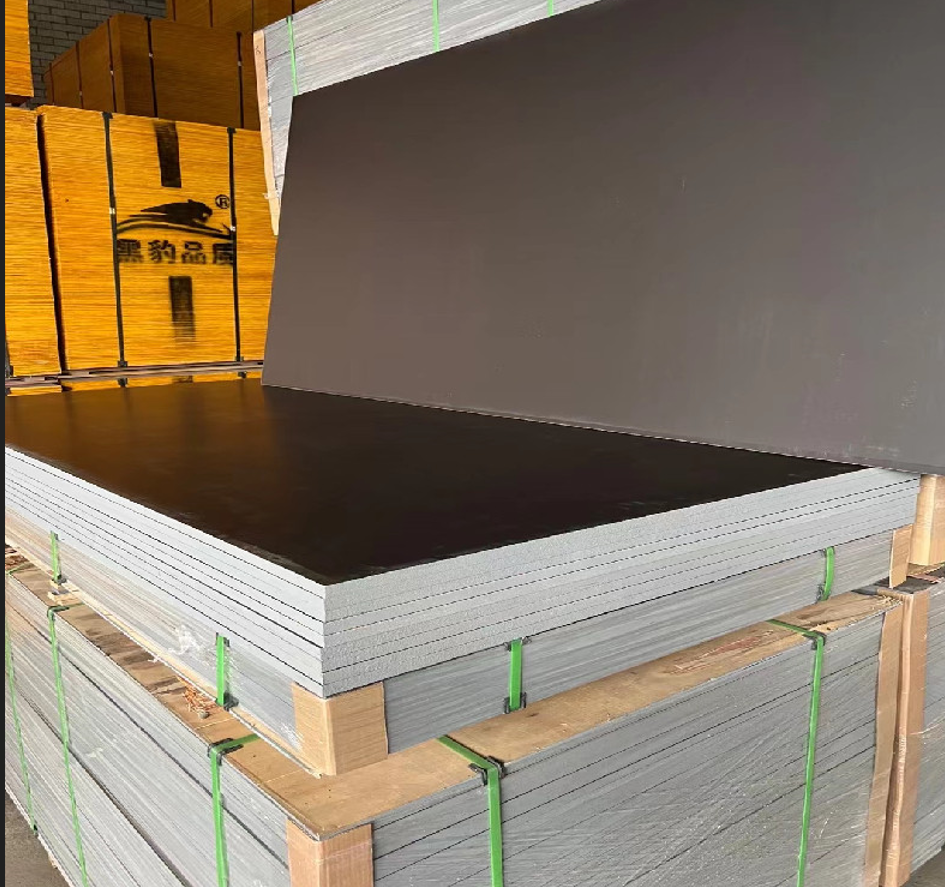 ---
Post time: May-11-2022