First factory introduction:
Monster Wood Industry Co., Ltd. was officially renamed from Heibao Wood Industry Co., Ltd., whose factory is located in Qintang District, Guigang City, the hometown of wood panels. It is located in the middle reaches of the Xijiang River Basin and close to Guilong Expressway. The transportation is very convenient. We have more than 20 years of experience in the production of building templates. The factory covers an area of 170,000 square meters, has nearly 200 skilled workers, and has 40 professional modern production lines. The annual output reaches 250,000 cubic meters. The products can be exported to Asia, Europe, Africa and other countries and regions.The pictures of our factory are as follows: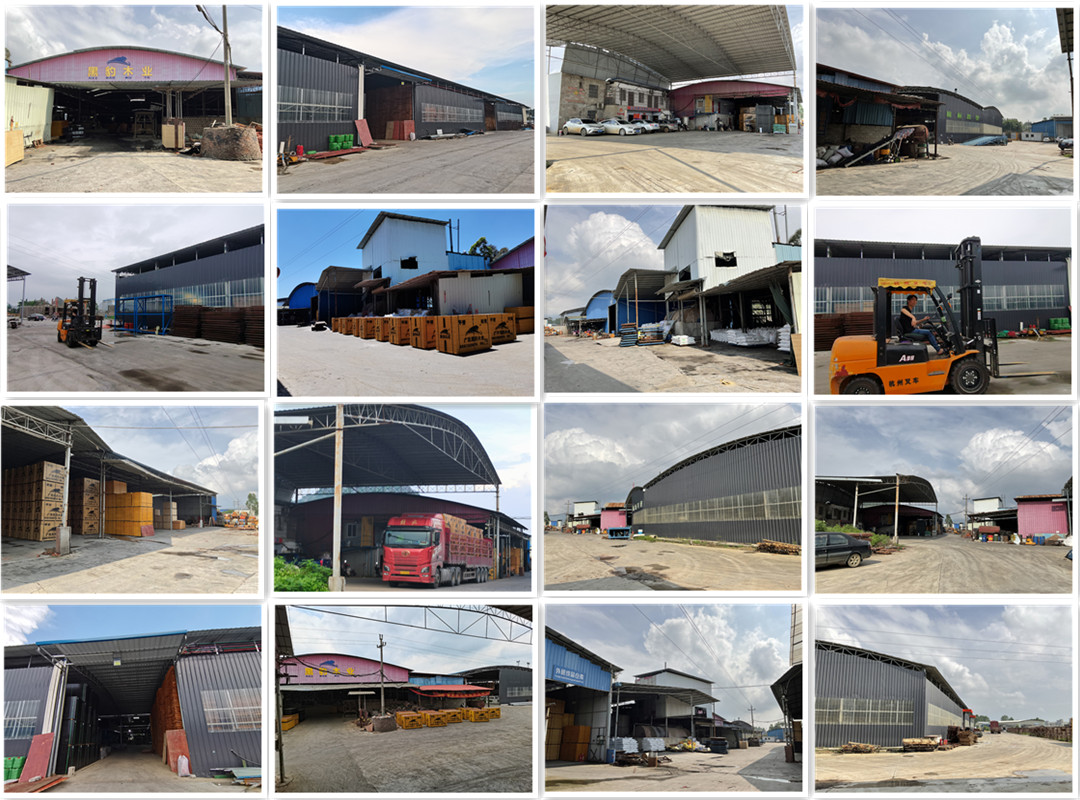 Production process introduction:
 The raw materials we use are first-class eucalyptus core board, pine board, special melamine glue. Our typesetting work is done manually. In order to be more rigorous, we use an infrared correction device, which effectively improves the uniformity of the layout. Most of our products are 9-layer boards, except for the outer two-layer pine board, the inside is 4-layer veneer with glue, the glue amount is 1kg, and it is produced by the country according to the specified 13% content standard. With good viscosity, it can effectively prevent plywood from cracking.
After the veneer is neatly placed, a secondary pressing is required. The first is cold pressing. The cold pressing time is as long as 1000 seconds, about 16.7 minutes. Then the hot pressing time is usually around 800 seconds. If the thickness is greater than or equal to 14mm, the hot pressing time is greater than 800 seconds. 2. The hot pressing pressure is above 160 degrees, and the temperature is between 120-128 degrees Celsius. Because the pressure is large enough, the plywood is more wear-resistant and durable, ensuring no degumming and peeling, and can be reused more than 10 times.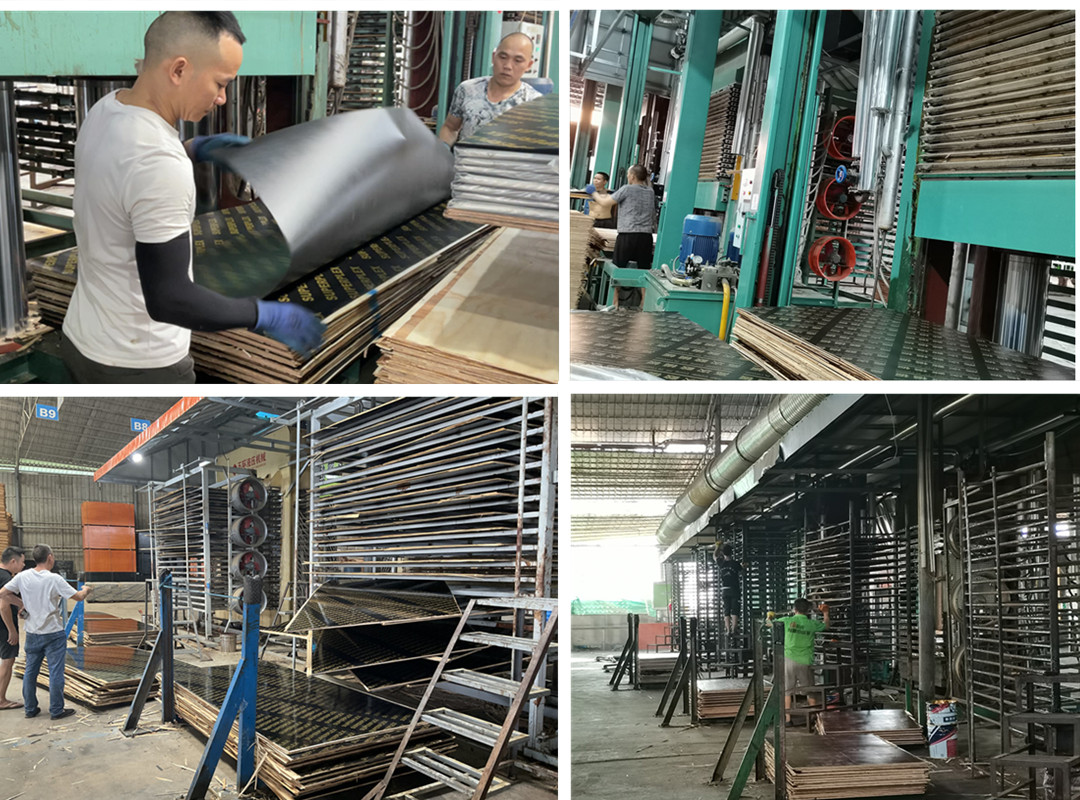 Production Flow(As follow)
1.Raw Material  → 2.Logs Cutting  → 3.Dried
4.Glue on each veneer  → 5.Plate Arrangement  → 6.Cold Pressing
7.Waterproof Glue/Laminating  →8.Hot Pressing
9.Cutting Edge  →  10.Spray Paint →11.Package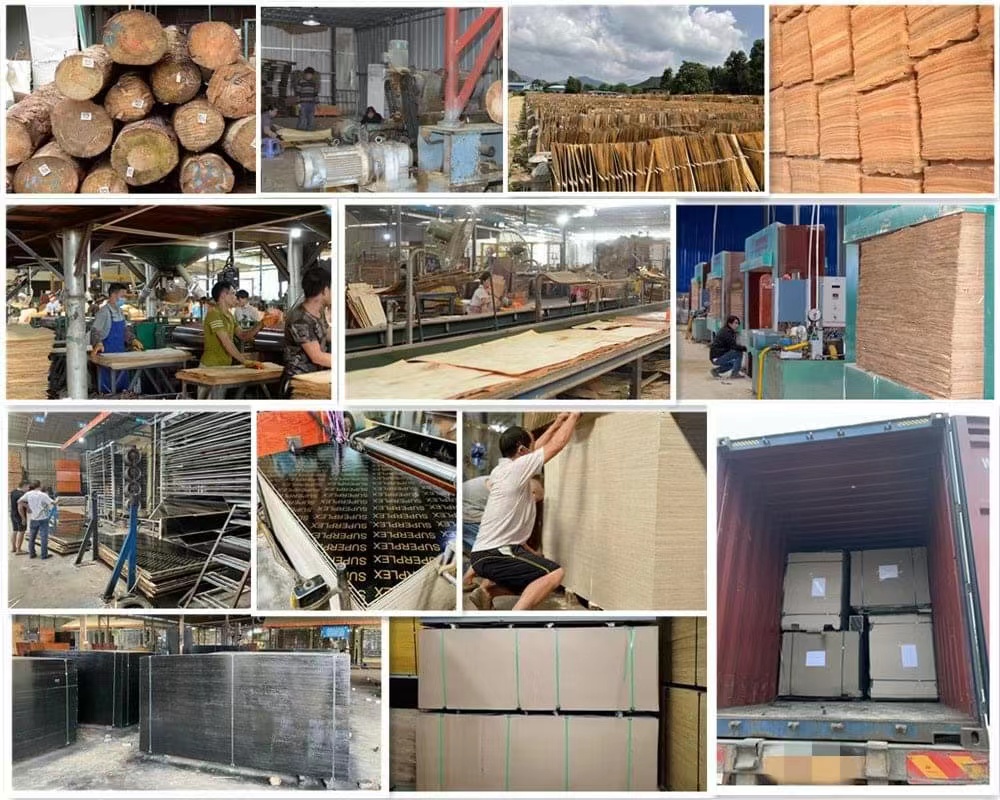 ---
Post time: Jun-24-2022